As a jacket connoisseur, I have to admit, I hate suits. Love fancy jackets and tuxedos hate suits. They just don't portray my personality, as well as I, would like, and I hate swimming in a sea of suits at any particular event. I understand that unique is a word that is thrown around too often and therefore ends up being meaningless to most, but I usually like to look unique. Well, maybe the word I'm looking for is different. I like to stand out in a subtle way, while still adhering to the rules of the required dress code.
Recently I was invited to a gala event with a black tie dress code. Now, I'm no stranger to the stringent rules of black tie. I immediately understood that I would not be allowed into the event with my customary colorful look. It was either black or bust. And I understood that most men at the event would be dressed in drab black suits, so I searched all over for interesting non-traditional tuxedos in Kenya. Tuxedos that played by the rules of black tie, but were still lustrous in their presentation. It took me a month or so to discover the looks I present before you.
I'm 38 years old and get invited to a lot of black-tie gala events. So if you are like me in terms of the age bracket as well as the strong desire not to drown at a sea of plain black suits at your next event, here are a few unique alternatives to the traditional tuxedo for the older, more accomplished Kenyan gentleman.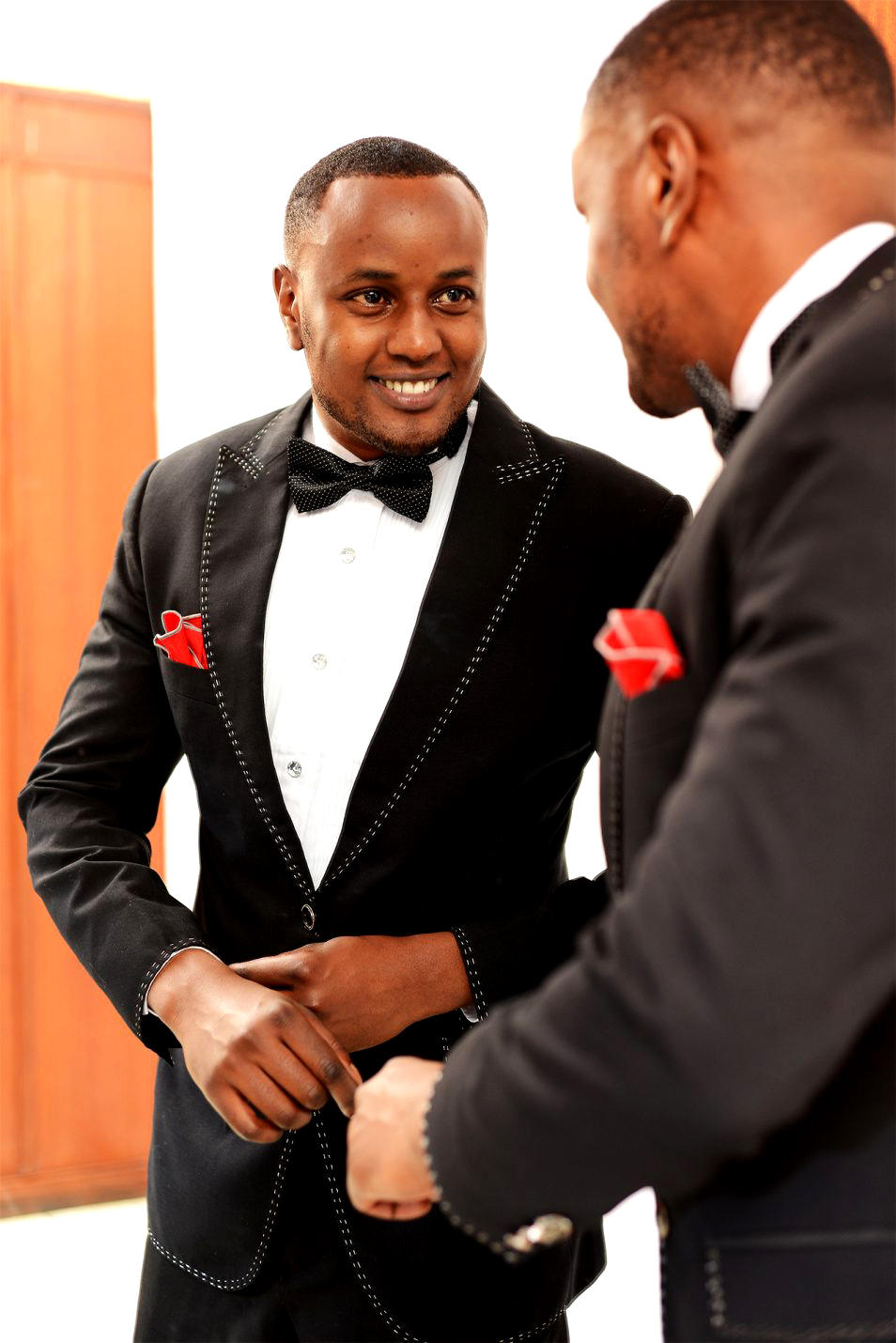 I loved the above piece by King Sidney but ultimately ended up not going with it. As is the norm with them, they have a lot of tiny details that are difficult to see in a picture but really stand out once you have the item in your hand. For this suit, it was the metallic thread pick stitch you see traveling around the blazer. I liked the fit as well as the complete look but ultimately, I felt the unique pick stitch was just not enough to stand out. I needed something truly special in my eyes, which is why I ended up going with the one below.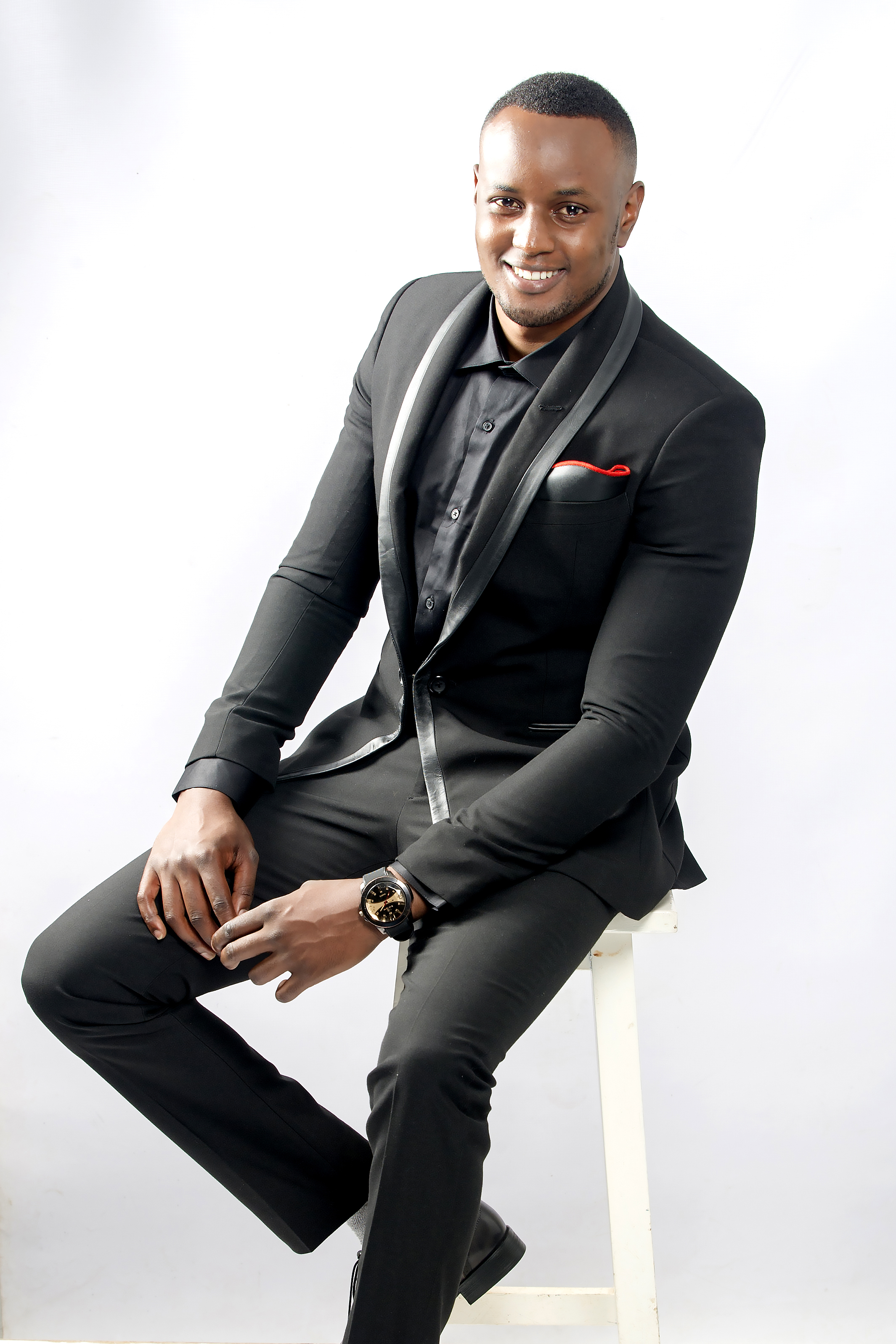 Looks simple right? It's not. That black binding you see is leather. Actual leather, not faux leather (check out my future article on how to tell the difference). The pocket square is also leather. Oh, and it's not a pocket square, it's a pocket circle. And the pants also have a leather waistband. My first ever suit and I could not be more in love with it. The compliments flowed on gala night, but to be honest I was not really fishing for them. Once I laid eyes on it, that was it. As the great Tupac once said, all I need in this life of sin is me and my King's Dinner Tux (or something to that effect). While in the middle of my search, I also came across this precious piece below.
I felt the above piece by renowned fashion designer John Kaveke was very nice. From the picture I loved the fabric and the finish and will surely go and have a look at it for the next event. I've always been a fan of his as the ultimate Kenyan designer doing his thing, I just wasn't sure I'd be able to get away with wearing it at a very strict black tie event.
So there you have it, a refreshing take on dressing up for black tie events as a man in Kenya. I'm certain that I've left out quite a few places. Comment below and I will check them out and include them in parts two and three of this post. God bless.
Content courtesy of King Sidney, John Kaveke & Nairobi Fashion Hub